What We Cover
Our Junior Cert Business Studies grinds are personalised to suit each student's specific learning requirements. This means that we teach exactly what they need to learn. If a student is not sure of the specific area that they need help with, our expert tutors will identify key learning topics to focus on.
For 1st and 2nd year students, lessons are tailored to provide students with a firm foundation in the Junior Cycle curriculum so that they have the knowledge, skills, confidence and ability to succeed in 3rd Year. 
For Junior Cert students, lessons are tailored to increase the student's grades by focusing on exam paper preparation.
How Does it Work?
Secondary school students can enrol at any time of the year. Classes are timetabled according to year (1st, 2nd or 3rd year) and level (Higher or Ordinary). A minimum of 4 classes must be booked and paid for in advance. Our class times are flexible to suit your schedule – please contact us using the form below for available days and times. 
We offer Online and Face-to-Face Grinds
Online grinds are delivered live through Zoom and notes, homework and resources are shared through Google Classroom. 
Face-to-Face grinds are delivered at our tuition centre in Castletroy, Limerick.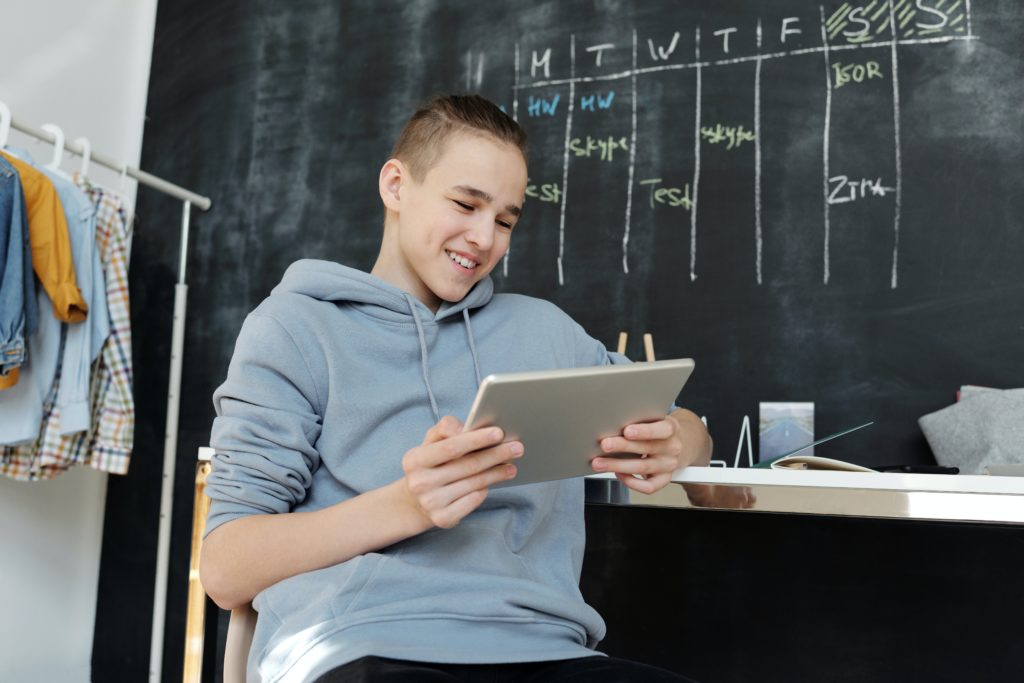 Who Is The Teacher?
Jack is a fully qualified Business Studies teacher. He teaches Junior Cert Business Studies, Leaving Cert Business and Leaving Cert Accounting at Premier Tuition Centre. Jack holds an Honours BA in Education, Business Studies and Accounting from Mary Immaculate College, Thurles and has extensive experience teaching students from 1st year to Leaving Cert at higher and ordinary levels. Jack is passionate about helping every student reach their full potential and tailors his classes to suit each student's unique learning style.